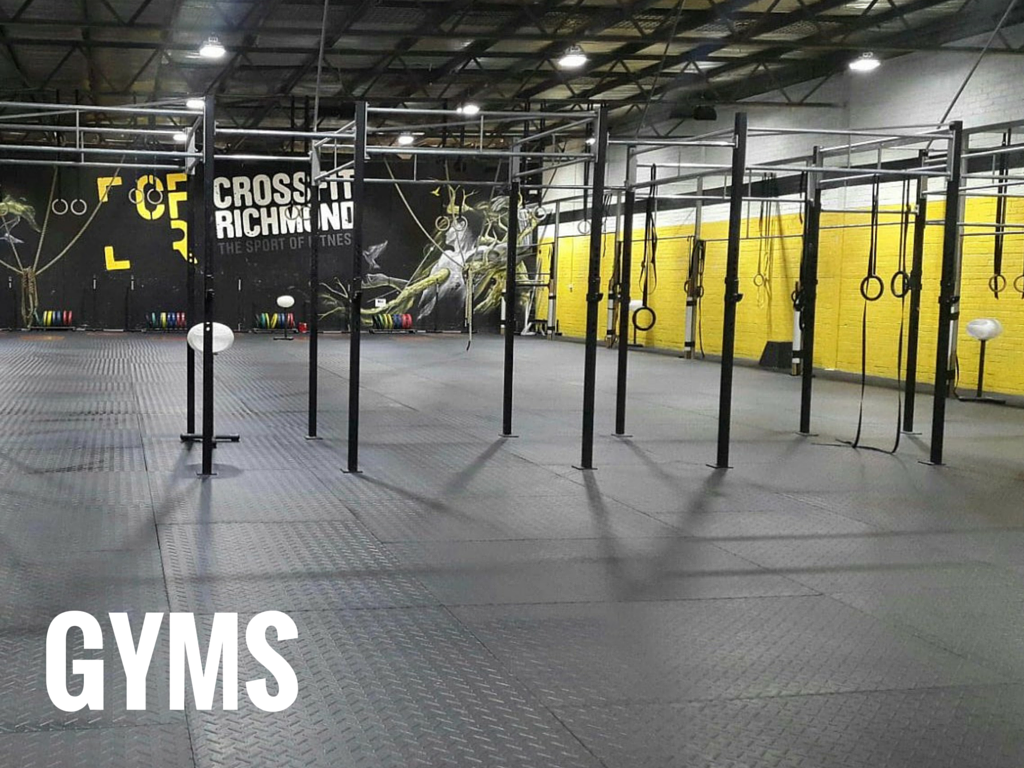 The team at Real Cleaning Solutions has been cleaning specialised fitness gyms across Melbourne for years. Our clients know the value of having hygienically clean facilities for their members and rely on us to deliver exceptional results every time. The truth is, a clean gym makes your members feel valued, proud of their gym, and of course, not repulsed every time they workout. A clean gym encourages your visitors and first timers to become members, and members to become loyal.
Don't make your members and trainers clean your gym, they hate doing it. Contact us for a free consultation and we will tailor a service to suit your needs.
Our services cover but are not limited to cleaning bathrooms, vacuuming and mopping floors, mirrors, windows, emptying bins, dusting, disinfecting surfaces, cleaning treatment rooms/change rooms and disinfecting equipment.
We are very flexible, so whatever you want cleaned, we can do it.
CrossFit gym cleaners
We are passionate about cleaning CrossFit gyms and know what it takes to make a box owner happy. Real Cleaning Solutions' first client was a CrossFit gym, and due to our exceptional reputation of high quality service, we are now looking after the cleaning of numerous CrossFit gyms across Melbourne.
If you are a box owner, contact us to see how the RCS team can help you clean your gym, within your budget.
F45 gym cleaners
Functional fitness is a movement that is trending exponentially in Melbourne and Australia-wide. We want to assist new F45 gym owners achieve excellence by helping them maintain clean facilities from the moment they open their gym, ensuring a good first impression for everyone that walks through their doors in consideration of becoming a member.
If you a F45 gym owner, or are planning to be one soon, contact us to discuss how we can help you achieve a clean gym within your business' financial capacity.
Mixed Martial Arts gym cleaners
From Self-Defense, Muay Thai, MMA, Kick Boxing, Boxing and Karate, Real Cleaning Solutions is the preferred gym-cleaning specialists for all Mixed Martial Arts.
We disinfect the rubber flooring, punching bags, and other equipment that gets covered in sweat and blood.
If you are a Melbourne-based Mix Martial Arts gym owner, contact us for a competitive quote.